THE COLLABORATIVE MARKETING AGENCY
The Wave Of The Future In Multiplatform Marketing Collaboration
The Collaborative Marketing Agency: the wave of the future in multi-platform marketing collaboration.
Combining radio, print media, and digital marketing, we promote brand awareness along with products and services. We create a multi-level conversational loop that is engaging and complimentary to prospective customers' lifestyles.
The future is Multi-Channel, Multi-Platform, Digital Marketing Collaboration.
The Collaborative Advertising Campaign includes drive-time targeted radio advertising-still one of the most efficient ways to reach a specific audience. Researching the demographic makeup, a station can calculate the potential number of listeners that will be reached by a campaign. By creating (:30) and (:60) commercials, in addition to a series of 30-minute radio shows, we focus the conversations on the benefits of the products and services offered which are all topics of discussion on the radio shows and Podcasts. Moreover, we have used this model with great success.
Coordinating interactive radio shows with digital platforms are powerful tools that are used to engage conversation with targeted audiences. Bloggers further develop and cultivate dialogue with the targeted audiences through short articles posted on relevant social media platforms and in print outlets.
Our marketing agency Collaborators work together to provide the most efficient 360-degree awareness campaign. Our team members are the best in their respective fields and have obtained a proven level of success.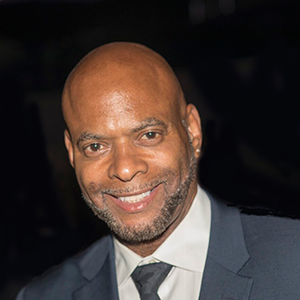 Tony Johnson
CEO

Tony Johnson started his illustrious career as a musical prodigy at the age of 7. As a young bass player, he sat in at Sunday matinees with Bill Doggett, the Wilson Picket's Band, the Johnny Tayler's Band, Dike and the Blazes and many other groups that came through the Legendary Pine Grill in Buffalo, New York. At the age of 11, Tony was on the road with jazz greats like Joe Ford and Bila Abdul and subsequently was hired as the studio bass player for Crestabutt Records in Denver, Colorado. Tony returned home to Buffalo to finish high school and build a recording studio in his attic. He received on the job training in songwriting, audio engineering and production under the guidance of his cousin, Ronald Bell (Khalis Bayyan), of the Multi-Platinum, Grammy Award-winning group, Kool & The Gang. Tony's ambition led him to be mentored by other greats such as Danny Simms, Miller London (Urban Network), Jack Gibson (Jack The Rapper), Kendall Minter, and Clive Davis.
Using his background and pioneering nature, Tony developed a full-color weekly music industry trade publication, "Behind The Scenes" that was the first to nationally feature gospel music, blues, and black-orientated pop and jazz. He then parlayed the success of this publication into a nationally syndicated radio show, Behind The Scenes Gospel and is credited for creating and pioneering the format used in today's contemporary gospel radio shows. Changing the way radio accepted new gospel music allowed Tony to set the stage for Yolanda Adams, B.B. Winans, Donnie McClurkin and all who followed.
Tony's production, marketing, and promotional work through "Behind The Scenes" garnered him over 50 Platinum albums by the Recording Industry Association of America (RIAA). He had his first million-selling single in France for an arrangement on "You Call it Love," and has written and produced with artists such as Kool & the Gang and co-wrote with Earl Fleming.
Always the entrepreneur, Tony recognized the need for collaborative multi-platform marketing. This niche market allowed Tony to use his talents, training and organizational skills to form the Collaborative Marketing Agency.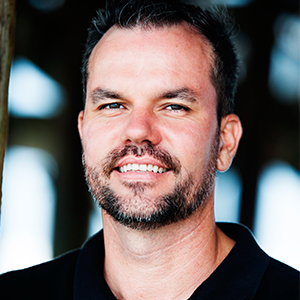 Matt Jones
Digital Team Leader
Matt Jones collaborates with CMA as the Digital Team Leader for the agency. Matt is a marketing veteran with Local Solutions by Cox Media Group where he undergoes constant training on the latest digital marketing assets, trends, attribution models, best practices and applications. He is a Certified IAB Digital Marketer and has several Google AdWords certifications.
One of the things Matt loves most about digital marketing is analyzing the data from campaigns and using it to steer future campaigns, stating, "Each campaign needs to be more intelligent than the last. If a campaign is run properly, the data is going to be there. It's imperative that the person running the campaign understands what that data is saying. It's difficult to understand where you're going if you don't know where you've been".
Local Solutions by Cox Media Group Description
Cox Media Group is a privately owned integrated broadcast, publishing, direct marketing, and digital media company. We are the digital experts – leveraging the best of television, radio, newspaper, digital, direct mail, and print assets and services to create innovative marketing solutions for businesses around the country. We have been in the media business for over 100 years, and knows that a successful media strategy is about reaching your target consumer with a compelling message that drives them to action. Local Solutions by Cox Media Group is the digital arm of CMG employing hundreds of the digital marketing industry's top strategist and specialists. It's about understanding their personal journey and influencing them in the moments that matter. As a business you must Get Noticed, Be Found, and Covert.
A diverse mix of strategic and tactical marketing solutions will connect target audiences with the right message, through the right channel, at the right time. Most importantly, digital campaigns with Local Solutions by Cox Media Group are run by people, not machines.
Success Stories for Local Solutions by Cox Media Group
https://cmglocalsolutions.com/clients/success-stories/
Leeann Huntoon
Blogger / Content Manager
LeeAnn M. Huntoon is a professional writer, seasoned content creator, copy editor, and digital marketing professional who for over a decade has been working closely with local and national brands creating effective marketing solutions and high-quality SEO content that your customers will love, igniting real results for your business.
Currently residing in Orlando, Florida, LeeAnn Huntoon works with local businesses and start-ups across the country providing professional consultations focusing on brand development, digital marketing campaigns, and successful content strategies that engage your target market.
Noah Warren
Full Stack Web Developer
Noah Warren is a motivated Full Stack developer who has a never-ending hunger for learning and is continuously honing his craft and skillset to stay 5 steps ahead of the competition.
He started his career in New York working for ReachLocal, a leader in marketing technology. After an extensive and successful career, he decided to embark out on his own. Upon his arrival in Orlando, he quickly established himself as a trusted professional by building a vast network of clients and business partners.
As with all of his professional ventures, Noah has truly become a master of his craft and we are happy to have him collaborating with us and bringing his passion and experience to the Collaborative Marketing Agency.